Speaker/Humorist Mike Moore

Why not give me a test drive
Call me at 519 753 0702
or email me

Dont Envy the Successful Professional Speaker...
Be One.


121 Secrets to Profitable Speaking
If you have ever thought that
you'd like to explore the exciting and profitable world of
PAID PUBLIC SPEAKING then you need this product...




In what other career can you earn fantastic money for...
doing what you love to do,
talking about what you love to talk about and
have a ton of fun doing it?


Announcing the impossible to fail, successful Speaking Ebook that will create for you the speaking career you've always dreamed of.

What you are about to learn will undoubtedly launch your profit pulling speaking business into outer space.

Yes it's really true...

There is a simple process that I will teach you that will take you from where you are now to where you want to be in the world of successful, profitable speaking.

Imagine yourself living the life you've always wanted and making more money from speaking three hours than most people earn in one month.

All this is possible in fact it happens monthly to me...

And it happens to people throughout the world who follow my 121 Speaking Tips.

When you purchase any of my public speaking training resources you get an

HUGE BONUS...



A free copy of 35 Ways to Get Speaking Engagements



As you know, I recently ordered your ebooks, Public Speaking for Profit and Pleasure and 35 Ways to Get More Speaking Engagements and they have already been a tremendous asset for me. I particularly appreciated the fact that "you" came with the books in the form of a 30 minute consultation and 6 months of free email contact. Now that's service! It's so nice to actually be able to connect with the person behind the product, especially when ordering from the Internet.

Barb www.barbelyett.com
A Tragic Fact


It's a SAD fact that a lot of you have dreams that you never achieve.



Some of you dream about...

* making a lot of money and being your own boss

* starting a successful small business

* getting out of the rat race

* living in the country

* taking exotic vacations with the family

* working less and making more

* becoming financially independent.

Your dreams are endless!!

BUT...most of your dreams go unachieved.

Suddenly you find yourself with grown children facing retirement asking yourself, "

Where did the years go?

AND..." WHAT HAPPENED TO MY DREAMS?"



And what's worse You find yourself saying, " Oh well, it's too late now."

And your dreams go out the window,
I am here to tell you

" NEVER GIVE UP ON YOUR DREAMS!"
Whether your are 25 or 65 years old you can achieve your dreams with the proper information, effort and determination.
Case in Point
I always had an interest in speaking and I did speak part time for many years. About 4 or 5 times a year for between $300 and $500 dollars a pop.
I wanted to speak for a living but was afraid to take the risk.

I was 55 when I began a full time speaking career.
Now I speak for between $2500 and $3000 a talk and I deliver 20 to 30 presentations a year throughout Canada and the USA. I am having the time of my life and I regret not going full time sooner.

IF ONLY...
My message to you is simply this... Don't put your dreams on hold no matter what your age. If you are 25 or 65 and want to get into the speaking business

DO IT NOW!!
Go for your dream.
I will be here to help you.

Here is more information for you. Read it. Study it and Decide.



Dear Would Be Speaker



I
f an ordinary Joe
like me with a gift of gab and an interest in people can stand up and speak for one hour and receive a $2500 fee then so can you.
If you're serious about a career in public speaking then the
next five minutes could be the most important five minutes of your professional life.
This isn't about me talking about me. It's about me showing you how you can master the skills required to earn $2500 and up for a one hour speech.
This is about how you can earn a lot more money working far less than you do now.
Imagine giving three speeches a month and receiving more than most people get paid for a full month's work at an office or a factory.
This is about how you can use your public speaking skills to build a reputation that could result in people throughout North America ( or the world) seeking your services for fantastic fees.


NEVER say, " I can't do it."




What's in it for me, Mike?
TAKE A LOOK AT THESE BENEFITS
*
Work from home
* Travel all expenses paid
* Be your own boss
* Overcome your fear of public speaking.

* Increase your self confidence by applying a very effective strategy

* Become well known and sought after by people looking for speakers at home and far away

* Increase your self esteem

* Be able to talk to anyone in any social situation

* Become more articulate when delivering a speech and in casual conversation

* Plan and deliver a power packed presentation following a simple formula

* Even Make money speaking for nothing

* Speak to an audience without using notes
* Write a special report in one weekend and offer it for sale at your presentations and on the internet
* Negotiate fees without apology
( You'll be able to charge $1000 per speech in a very short time)
* Work a room so effectively that people automatically warm up to you and your message.
( These skills will benefit you in your off stage relationships as well)
Even if you don't want to become a professional speaker you will benefit
BIG TIME from

"121 Secrets to Profitable Speaking"
THE BENEFITS ARE FANTASTIC!!
If I can do it so can you.

My Story

About ten years ago I was sitting in the audience listening to a speaker I knew was paid over $3000 to deliver a 45 minute keynote speech at this specific conference. His fee did not include his plane fare, hotel or meals.

As I sat there listening I kept thinking, " Hell, I could do a better job that that."

I had spoken about 4 or 5 times a year for 15 or 20 years prior to that career launching night. While I had really enjoyed these speaking gigs and they had been well received by my audiences they hadn't paid me well. I think the most I had received for a single speech was $ 500.

On that very night I made a life changing decision.

I would do everything I had to do to become a well paid pro speaker and I would NEVER GIVE UP!




AND THAT IS EXACTLY WHAT I DID.
In my manual " Speaking for Profit and Pleasure" you will discover the process I followed to establish my own public speaking career and become a well paid and frequently employed professional speaker.
PS. Get your copy today. You have nothing to lose and everything to gain.
PPS The sooner you order the sooner you'll be on your way to making your dream become a reality...( with ME by your side)
By the Way
you can also speak on a part time basis.
You don't have to give up your day job.
Just two talks a month gives me my $5000 to $6000
Some months I have 4-6 bookings.

How does this grab you???

Imagine being invited to speak in Las Vegas for your full fee
of $2500 or $3000 plus expenses.

You receive a plane ticket plus hotel confirmation number.

You are met at the airport and taken to your hotel.

The next day you give your speech, sell your books and are driven to the airport for your return flight home.
Note:

In my case my wife, Carol, came with me and we stayed in Las Vegas an extra four days seeing shows and soaking up the atmosphere.
It's a great life and it could be yours.
DREAM BIG
What satisfied clients have had to say...

Mike, I have now had your 'Public Speaking for Profit and Pleasure' public speaking course for approximately one month and must say I am more than pleased.

After a thirty year sabbatical from public speaking I found myself being drawn back into this profession that I dearly loved and that is when I contacted you concerning your public speaking course.

I had looked into several others and was discouraged by the price charged and the attitudes of those so called 'purveyors of truth' that seemed to be on a very large ego trip. (Any time a man tells me that he is going to give me three hours of his time that he usually charges five hundred dollars an hour for I am somewhat skeptical)

During the last month while I studied your material one word kept coming to mind continually and that word is a resounding, 'WOW!' Your audios and the printed material are exceptional and worth much more than what you are charging. And then, as I called or e-mailed you with questions YOU WERE THERE! Mike, all I can say is that you give much more than I expected and far more than what I paid for. Keep up the good work and may God bless you is my prayer.

Sincerely, Charles (The Bear Man) Towne, Writer, Nature videographer and Public Speaker


------------------------------------------------------------------------------------------------------
Mike, I live in my own little writing and speaking world and most days I couldn't tell you what time it is or the day of the month. Thus, I called you on NEW YEARS DAY. Did you fuss? Did you tell me it was a holiday and to call back some other time (as you should have)? Nope. You talked to me, were very warm and friendly, and answered all of my questions. You are for real. THAT'S what counts into today's marketing. Give me real or my money stays in the bank. I so appreciate your ... ah ... REALISM. (Is that a word?)
Georgia Richardson
Humorist and Virtual Assistant for
Hi Mike. First and foremost I want to thank you for the wealth of information that you offer people, There are many "consultants to the consultant" out there, who have a lot to offer, but your stuff it's really the meat and potatoes of speaking.

Bob Allard, CPC Senior Engineering Recruiter RJS Associates, Inc.


PURCHASE 121 Secrets to Profitable Speaking

NOW
FOR ONLY $10.00
ORDER HERE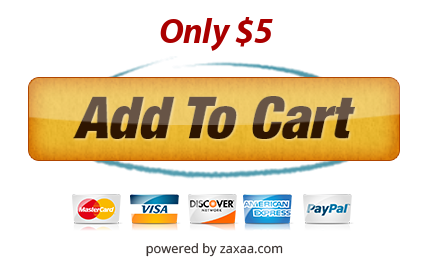 In Mike's
121 Secrets to Profitable Speaking

You will discover...

How to Become a Well Paid Speaker
How to Become Well Known
How to Prepare and Deliver Power Packed Presentations
How to Develop Self Confidence
What to Talk About
How to Produce Your Own Information Products to Sell After Each Speech
How to Remember Your Speech Content Without Using Notes
How to Overcome the Fear Of Public Speaking
General Speaking Tips
More on Self Promotion
Conducting a Full Day Seminar
How to Work A Room
Your Public Speaking Bonuses ( See Below)
PLUS...
You receive these bonus items
*
Free email consultation
with me for 2 months.
PLUS...

* A copy of

"35 Ways to Get More Speaking Engagements"



All of the above for ONLY $10.00
( I challenge you to find a better offer anywhere.)
( Price to rise soon)
Take action NOW
PRICE: 10.00( US)
For those not comfortable ordering from the internet
This is your option...
For a downloadable copy
Send a personal check or money order for $10.00 ( US ) made out to Mike Moore
( As soon as I receive payment
I will send the file to your email address
)
(Make certain you send me the email address with payment)
Send payment to...

Mike Moore
193 Balmoral Dr.
Brantford ON
Canada
N3R7S2
100% money back guarantee
How to receive $2500-$3000 for giving a one hour KILLER speech


Start a Public Speaking Career