" What qualifies you to make these claims?"

Well if you click on the link below you will have your question answered right away.


If you follow my instructions seriously you will have all the knowledge you need to start earning fantastic fees for every one hour talk you give.




My popular manual on getting well paid to speak

ORDER A Hard Copy of the above manual and have it delivered right to your door.
Only $24.97 plus $7.00 Shipping and Handling
I will also throw in 3 months of email consultations with me during and after the course is completed. All for just one time payment of $19.97 as a download or $24.97 Plus S/H
as a Hard Copy
Order As A Downloadable pdf file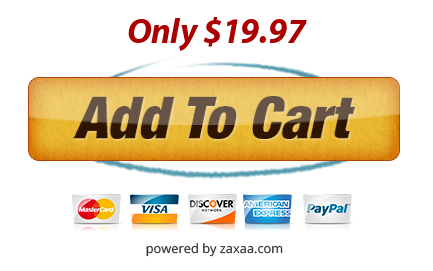 When Payment is received you will be taken to a thank you page where you will be able to download your purchase plus bonus report...

" 35 Ways to Get More Speaking Gigs"


Every purchase of my manual comes with a 100% IRON CLAD MONEY BACK GUARANTEE
Here are just a few of the things you will learn in Speaking for Profit and Pleasure
I will teach you...

How to become a great speaker
How to get your share of speaking gigs

How to work effectively with meeting planners

How much to charge and how to ask for for you're worth.

How to become well known and sought after
How to get testimonials
How to plan and organize your speech
Tips on how to deliver a speech
How to Develop confidence
The importance of telling stories
What to talk about
How many talks you should have prepared?
How to ensure success as a speaker
Organizations in need of speakers
How to produce, publish and market your books and tapes
The use of mnemonics in public speaking
How to Develop a productive after market
How to Overcome fear
How to get into after dinner speaking plus things to avoid

How to make money giving free speeches
How to Self promote during a speech
MUCH MORE

Testimonials

Hi Mike,
I'm watching people doing presentations right now. I think a lot of them should consider using your help.
I was listening to your cd on the way here and it was fantastic !
When is the next time you are doing a open to public speech? I d love to go.
Thanks
Steve Bedard Ontario Canada

**Steve purchased my complete system to improve his business presentations.


"I highly recommend Mike's services and his great resources to help you get started in the professional speaking business. His help to me cannot be described in words. He's a person who cares about people and he wants to make a difference in the world by helping people. My advice to you, read all about Mike Moore and absorb his advice when it comes to taking the right course in professional speaking."

Ronny Diaz, Professional Speaker
"I met with Mike today for an hour to discuss public speaking and came away feeling that I got tremendous value for my money.

He is very sincere, and you'll know that he legitimately cares about your well-being and your success.

Great suggestions, experienced guidance, sympathetic understanding and a positive undercurrent that builds confidence - what more could be asked of a mentor?

Many thanks Mike . . ." F.B. Ontario Canada

----------------------------------------------
What's More
I'm not going to insult your intelligence by saying that I can do this in a blink of an eye just by snapping my fingers.
I will say that if you are willing to follow my simple instructions and put in the
necessary
time, effort and determination you will see positive results fast.
You have nothing to lose and a world of confidence and extra cash to gain.
Give it a GO.

P.S. Don't be like 95 % of people and say, " That sounds like something I really need." BUT then do nothing about it.

The only way to change your life is to take action. So take action NOW .

I will also throw in 2 months of email consultations with me as you progress through my manual. All for just one time payment of $19.97
you will also receive a free copy of my Special report
" 35 Ways to Get More Speaking Gigs"

You have nothing to lose and so much to gain so order now and start changing your life and bank account big time.


As with all my information products... you can
rely on my 100% money back guarantee for 90 days.


Want to Learn the Secrets to

Becoming a Popular Well Paid Speaker?

Let Me Show You How RIGHT NOW.

Email me
with your questions

Recent Testimonials on my public speaking resources


Hi Mike Just

one piece of advice from your program made me two thousand dollars.

An organization wanted me to speak for a stay at a luxury hotel and golf. Mike's said, "No way, find out how many people are going to attend the conference. Then, figure out what a nice meal would cost and multiply each meal by the number of people attending and that is what you charge." Like every one of your tips, it worked.
You could read a dozen books on being a successful public speaker and not come away with as much information as you will get from your public speaking system. I work full time and still give more than 30 speeches a year all across the Country. Good stuff here!

Sincerely,
Sheriff Don Gudmundson
I just finished listening and reading Mike's material What a GREAT resource! He has a very concise, no nonsense guide to helping you start a profitable speaking career. I learned more from this than the 4 other books I have read on subject of Public Speaking. Great job and keep your material coming!
Diane Sullivan
The Organization Station
402-253-8145

Visit my Speaker's website


Who Is Mike Moore?


Speaker/Humourist Mike Moore

See Mike in Action


100% Money Back Guarantee